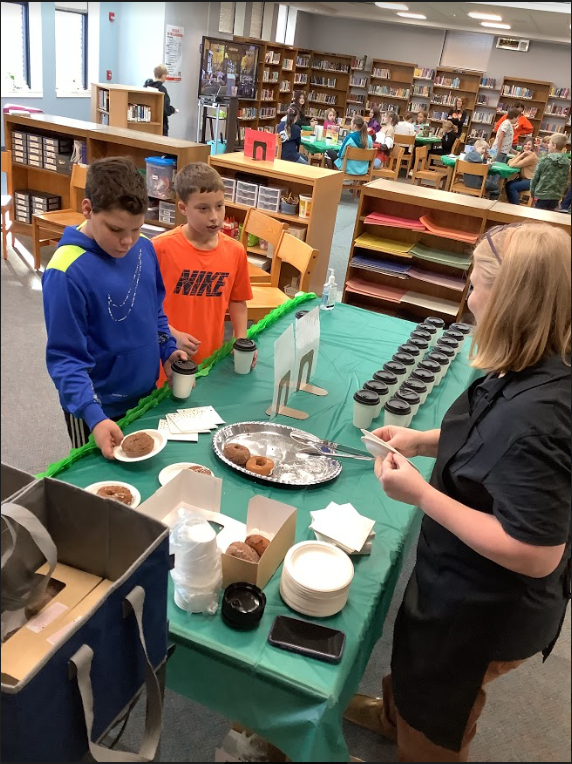 Sixth grade students wrapped up their first trimester of the school year with a book-tasting event at Keshequa's own Starbooks Cafe.
Library Media Special Tiffany Leader and sixth grade teacher Erinn Brickwood came up with the idea as a way to let students sample a large variety of books in a short amount of time to increase the chances of students finding one that was of interest to them.
Students were greeted as they entered the library media center, which had been decorated as a coffee shop complete with Starbucks-inspired decorations, refreshments, lights and coffee house music.
Sixth graders rotated between different tables, reading the first few pages of an assortment of new and existing books in the library's collection. After each brief read, students rated the book from one to five stars on their travel coffee mug-shaped worksheets and listed a few reasons why they felt this way.
The more stars students gave, the more interested they were in continuing reading the book.
"The sixth grade team and I really strived to prioritize student interest with this event," said Leader of the Nov. 10 book-tasting. "Helping students find books about things they're interested in is crucial when you're trying to establish a love of reading."
After all of that sampling, students had worked up an appetite. Lucky for them, Starbooks Cafe was well-stocked with cider and donuts, which were served by sixth grade teachers, er… baristas.
Students left the book-tasting with full bellies and even fuller lists of books they were excited to check out of the library and start reading.
The book tasting team focused on creating an event that aligned with our district's mission of understanding students' interests, needs and ambitions, and furthering our school's goal of improving literacy and fostering a lifelong love of reading.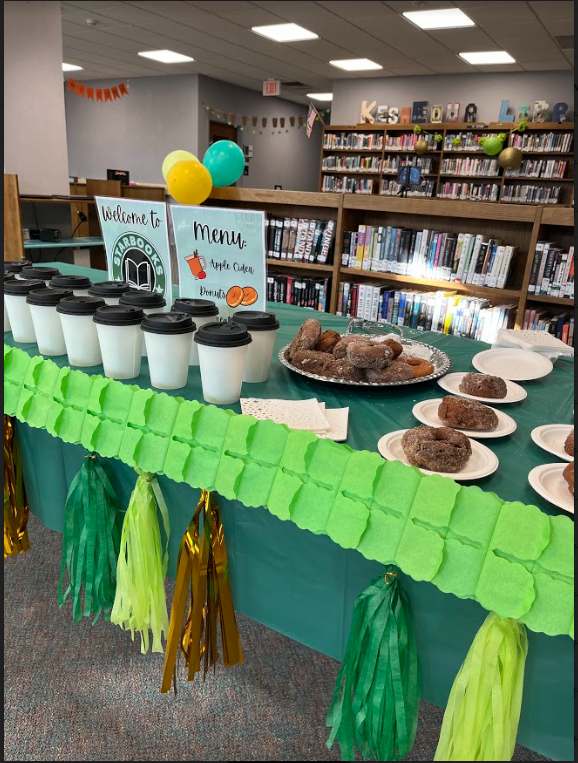 Written By : Tiffany Leader